Adieu, Adieu… to You and You and You.
by Allen Djalilmand
Tuesday, 21 January 2014
---
After 7+ wonderful and amazing years with the DDN team, it's with some sadness that today I inform you – my loyal readers –I will be leaving DDN at the end of January and turning the reins over to DDN's new CMO, Molly Rector.  Molly comes to DDN from SpectraLogic after building a spectacular marketing-driven business there, and will be instrumental in helping architect the next great era for DDN. Molly's a terrific addition to the DDN team and I can't wait to read her first blog post…
While I'll miss the DDN family dearly, it's also a very happy time for the Denworth family.  My wife and I are expecting our first child any day now. Our happiness as a family is soured only by the fact that we're 3,000 miles away from our parents, friends and family. Now that we're just weeks away from the push-out party, we've made the decision to move home so that our child will be able to grow alongside our very large and sometimes crazy family
New York, buckle up.
Seven years is a long time to work at any tech company, but I feel like I've had the fortune of taking on a number of roles during my tenure. The time went by quicker than you could possibly imagine. During this time, I've captured so many memories and met so many amazing people. The company has enabled me to travel all around the world, work on world-changing projects, develop a world-class marketing team and help sell over $1B of scale-out storage technology along the way.
For those who've had the chance to work at DDN as long as I have, you know that this company is a family.  I can't possibly begin to convey these memories in a blog, so for my last post – I'd like to simply share a few snapshots I captured along the way of my journey.  I can assure you that the pictures are more for my benefit than yours – and I hope you and the DDN team have the same heartwarming feeling when you view them.
With that, I would lastly like to wish the worldwide DDN family continued health, happiness and Big Data fortunes. Goodbye, zai jian, ciao, adios, shalom, adieu, tschüß, hasta la pasta.
Thank you for everything.
– Jeff
QUICK LINKS
PR Contact
Media Kit
Additional Resources
@DDN_LIMITLESS
Thursday, November 19th, 2015 at 4:31pm
Congrats to Greg Veldman of Purdue University! He won this cool BB-8 app-enabled droid from DDN. #SC15 https://t.co/TpYLN2VNxk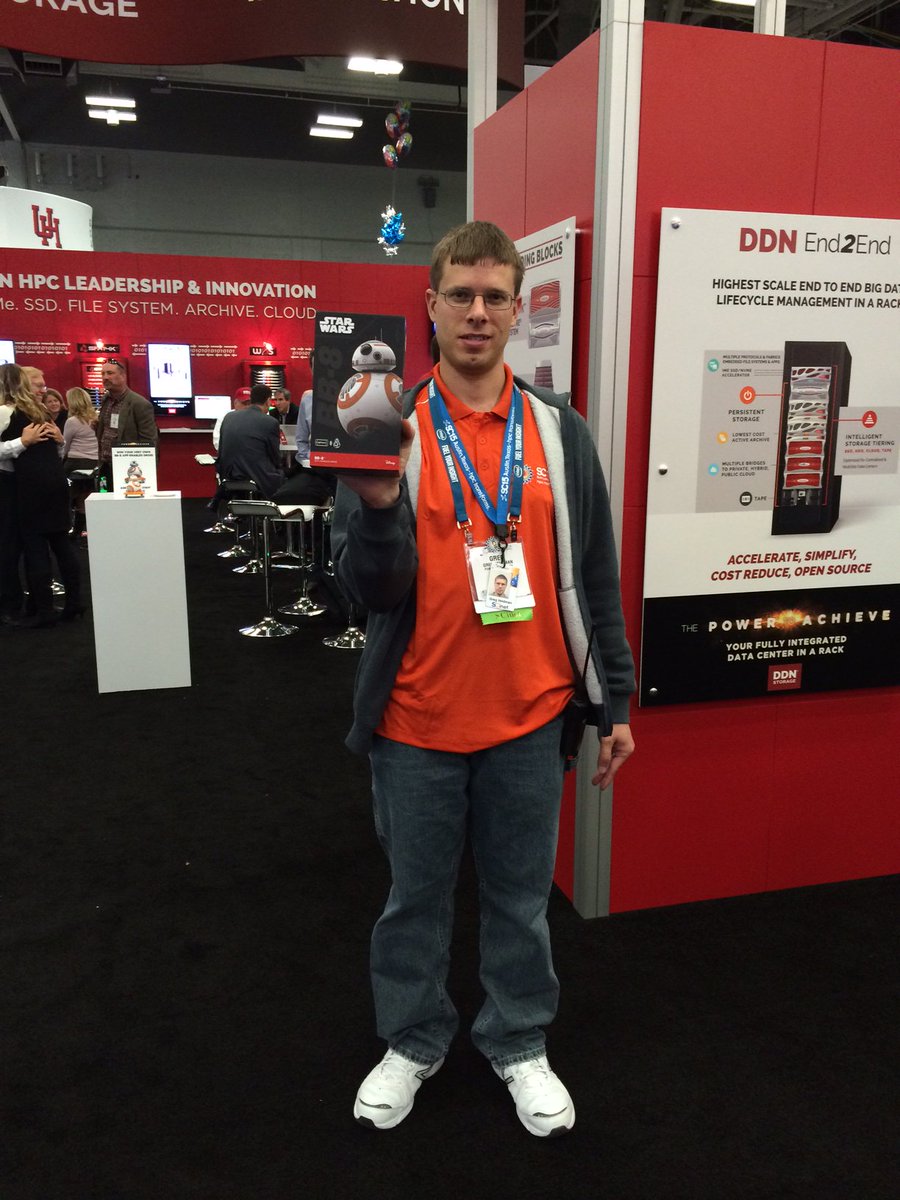 DDN STORAGE TV
DDN User Webinar Series: January 2015
Learn more: http://www.ddn.com/Watch January's on-demand webinar to learn how DDN Storage creates business value and bottom line results for our customers. In this month's edition we cover company and product updates and upcoming DDN user events.